Where We Stand
WNC CARRY started with NC Conceal Carry Classes back in 2006, since then we have added numerous classes built around the needs of our customers. We offer classes from the Basic Firearms 101 Safety/Cleaning Classes for those wanting to learn how to care for the newly purchased firearms, to intermediate and advance level training classes. WNC CARRY specailizes in Firearms and Self Defense for the General Public and Law Enforcement. Protective Services is what we do, we can handle all your training needs, please contact us at john@wnccarry for more information.
WNC CARRY can be fully mobile with many of our classes, should you need or want to host a class or even if you're a local business wishing to give your employees something different, like increased work productivity through team building, just give us a call. We have a strong background in Team Building classes, these make a vast difference in employee attitude and helps encourage a harmonious working environment.
Class Calendar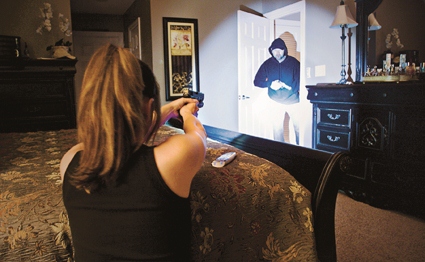 At WNC CARRY, we know that men seem to overlook and leave out the women in the training groups, we specialize in "Female" training, from firearms to self-defense, women have a unique set of differences and we fully understand, from drawing a hand gun through building a stronger self-reliance. We offer "Female Only" classes and encourage them, frankly some of our better shooters are female, and they haven't learned the "wrong" ways so it's easier to have shooting correctly in no time. :)
So please do not let the "Men Only Club" scare you off, we hope to see you at one our classes and remember "the best of men stand in front of an even better woman!
Class Calendar